aaaah! post some .gifs, people!
okay, how cute is sailor moon eating some junk food?
I have *none* (hurray reformats and computer crashes) and would like to see what you all got! Bonus points featuring Nehelenia being fierce!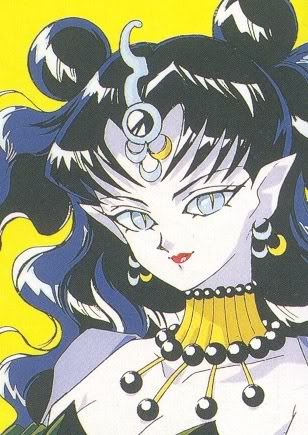 Sorry if this has been posted before, but I ask of you, WHERE ARE THE SAILORMOON GIFs? :D
steps:
search on google images for your Sailormoon character of choice and save a picture
open photofunia.com
choose a photomanipulation [one without face tracing would work best] and upload your picture
post it here in the comments!!
i'm going to bed so i leave you with mine:
so, i'm going to Disneyworld Monday morning and i'm starting to get antsy about the flight [fear of planes D8] so i'd love to wake up to some funny responses to this meme in the morning!
Current Mood:

scared
What's your favorite Sailor Moon episode?
Mine:
"Driving Dangerously" / "A Beautiful Boy? The Secret of Haruka Tenoh"
(thanks for the tile, wikipedia) in which Minako and Usagi chase Haruka around, and it's full of so many funny moments. I remember reading something about Naoko having a hard time developing Usagi because Minako already had all the same characteristics and habits; this episode is like a prime example of that. Plus, the ending is gold: all of the gilrs falling all over themselves to see the cute boy, only to discover it's Haruka...with boobies standing right in front of them
(
Episode under the cut
Collapse
)
And I have to take a minute to thank
love_potion9
for this community, even if it dies after tonight (hopefully not) because Sailor Moon is one of the only things I geek out about and no one really knows/cares about it anymore so I have to fangirl in private. It's good to
finally
let it out
/end confession
Current Mood:

nerdy

Current Music:

Sailor Moon "We Believe You"
Feel free to post whatever you want, pretty pictures, fanfic (LOL), etc etc... it's open membership or whatever and I don't really feel like/think I'll need to mod very hardcore or anything. *shrug* Anybody want to be a mod?
Introduce yourselves! I'm Chaka <3
Get to reminiscing!
ONTD_MOONIES LIVES!